Prince William and Kate arrived in Canada recently for a North American tour—they'll be spending most of their time in Canada before visiting Los Angeles (their only U.S. stop). But that provides us with a great opportunity to see Kate's fashion up close!
Kate was wearing a dress by a Canadian designer when she and William arrived on the tarmac. She looks fantastic and classy in this dark patterned sheath with matching heels and clutch.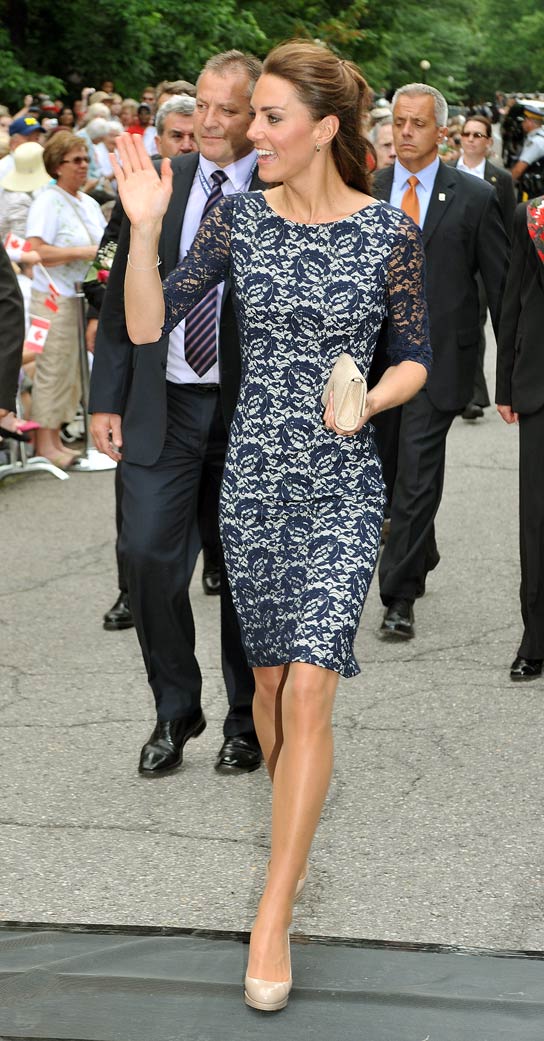 I'm less of a fan of this dress, which she wore to a barbecue. I realize it's supposed to be casual, but there's something about this that just looks frumpy to me.
But there's nothing frumpy about this outfit, which she wore earlier in the day. A very simple, classic look: